"Great cities were lost, empires broken, continents torn and reformed. Small villages clung to whatever scraps they could nurture out of the wounded ground. The balance of things natural had been tipped to the point of making some species extinct. The gods had been so consumed in petty disputes that they forgot their role as caretakers."
— Lore of Dhea Loral as told in the preface of "Inheritance of a Sword and a Path"
Welcome to my website, home of Minnesota fantasy author Douglas Van Dyke Jr.
I write mostly fantasy but other genres as well. My main focus is the fantasy world of Dhea Loral, (Hero's Table), once the setting for a homemade role-playing campaign. It is a land rich in heroes, magic, legends, and ambitious gods who plot to circumvent the restrictions placed upon them by a Covenant.
Information for purchasing my books can be found within their pages, linked under published books. I also now have a retail site where you can order signed books directly from me, and buy bundle deals like I offer at appearances. (Links page, currently only US and Canada)
 My blog and newsletter give updates on the status of book releases, author appearances, and book signings. You can follow the link that explores the World of Dhea Loral to learn more about the setting for many of my novels.
Trailer for the books of Dhea Loral
Would you like a Free Story?
Click the picture or QR code below to visit a page which will allow you to peruse sites and download the story, "The Wooden Maiden". It is suitable for Teen/YA readers, and is a free download. You can download it from a variety of book retailers, as the link will show.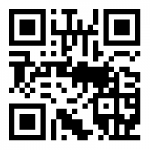 Online Retail Store
US and Canada only, you can order signed versions of my books directly from me. Send me a message at the form on the bottom of the site, and I can personalize it to a name. LINK: https://dhea-loral.square.site/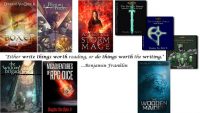 A Glance at my Books…
The Earthrin Stones is the introduction trilogy for Dhea Loral. Several characters and exotic locations give you an introduction to my world. I've been complimented not only on the depth of character for my heroes, but also lauded for the bad guys.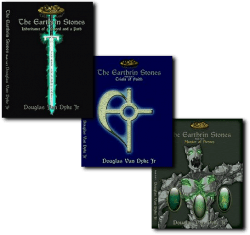 The Widow Brigade takes a heartfelt, dramatic look at a specific storyline in Dhea Loral. Even for those who don't particularly read fantasy, Duli's story has consistently kept them from being able to put the book down, according to reviews. It stands as the fan favorite.
I'm even opening up my focus to other genres. Boxer Earns His Wings is Steampunk meets the Wild West, in the style of the old 1930s action serials that inspired Indiana Jones. One reader said it was a nice throwback to dime novels.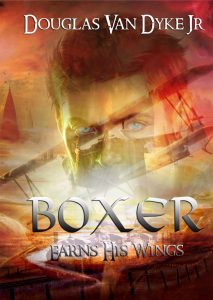 Consider supporting local bookstores!
If you live between Minneapolis, MN and Hudson, WI, please consider buying my signed books at the following stores. They've supported me by having my books on their shelves, and it's a great way to give back to your community! (I may have Amazon links on my book pages for ease of most readers, but any local bookstore can order copies.)
Upcoming Schedule of Appearances
If you are fans looking forward to catching me in-person, I'm listing my schedule below. I'll be at these locations selling and autographing my works. Keep in mind, this may change during the year. A few of these conventions I've been to before, and plan to make regular appearances.
(C) = Confirmed appearance
(U) = Unsure if I will be there or not. This can be due to many factors, including whether or not they've approved me yet, whether they've even started taking applications, or if other conflicts force me to change plans.
(C) RSG Holiday Show Dec 4&5th, Old Goodwill Building, 1603 Coulee Road, Hudson WI
(C) RSG Holiday Show, Dec 11&12th, Oak Glen Golf & Event Center, 1599 McKusick Rd N, Stillwater, MN
(U) Marscon March 11-13, Hilton Minneapolis, 3800 America Blvd E, Bloomington, MN
If you wish to contact me, please do so by visiting my contact page.
Facebook: Dhea Loral
Twitter: @ThaminDheaLoral
And please sign up for my mailing list on the right side menu!