A Free Short Story set in the Realm of Dhea Loral
Despite the common presence of magic in Dhea Loral, tales of a witch in the vale are treated as no more than a scary story to keep children in line. Myth becomes reality when a young maiden named Evessa finds herself face to face with a captivating woman. Bound by the witch's magical commands, Evessa is forced to march into the wilderness for the sake of magical experiments. The maiden's life and body are transformed by the witch's curse. Left isolated and trapped, she faces a future of despair. After many dark days, a whistling song heralds a new visitor. A loner that has forsaken civilized lands stumbles upon her exile. Can this man rekindle the hope she once thought lost?
This is a short story suitable for Young Adult readers, set in the fantasy realm of Dhea Loral. It is being offered free in many outlets on behalf of the author.
Download this free story now…
Follow this QR code: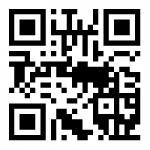 Or, go to this link: https://books2read.com/u/mlaZ99
You will see all the retailers at which you can download this free story.
SBN-13: 9781949060041
Video Trailer
Author's Note
This book was written as a more fairy-tale aspect than most of my fantasy books. It was designed with young readers in mind. Most of my other books tend to run teen or older due to medieval violence. (Think: can your kid watch the Hobbit or Lord of the Rings movies and be fine with them?) This book has no graphic violence. The young, female protagonist only has to endure some transformations from the witch's magic. It was written as a free, promotional short story to give readers a quick introduction to my writing. Enjoy!
About the Cover Artist
(I love to support all my supporters!)
Cover by BetiBup33 design studio.
Twitter: http://twitter.com/BetiBup33
Profile on "The Book Cover Designer" site: