Behold, some of the most important vistas I seek when surveying the internet! I value the sites below as if they were all hidden treasures!
– – – – – – – – – – –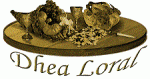 My retail store. (US and Canada only). You could buy here instead of Amazon if you want a signed and personalized version of my books. I also give discounts on book sets.
– – – – – – – – – – –
I use Square readers for my small business. Square allows small businesses to collect credit card payments without paying big-bank fees. I've seen lots of authors and small businesses using it.
– – – – – – – – – – –

Check out the realm of Dhea Loral on Facebook! It's another way to keep up with updates and my blogs. I really appreciate likes and follows!
*   *   *

Be sure to follow me on Twitter as well!
*    *    *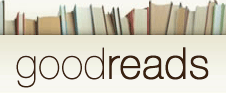 Find me on Goodreads! Check out my book list here, and put in a good word for me.
*   *   *
My YouTube channel! This focuses on my love of video games. I have left this go rather inactive, as technology as passed up my ability to stay up-to-date on making this work right.

*   *   *

My Twitch channel. Also somewhat inactive now, but someday maybe I'll try again.

*   *   *

I have to thank the folks that host and designed my website! Check out October Skies and find out how good your home in the web can look!
*    *    *
Local Hudson bookstore, who supports local authors and has stocked my books on their shelf! Chapter2Books is committed to providing stellar service, offering a quality selection of books and book-related products, working as a dedicated community partner, and creating a destination of discovery for customers . Part of the Hudson community and proud to offer frequent, excellent author events and book clubs, etc
*    *    *
Another supporting bookstore of mine located in Roseville, Mn. 10,000 square feet of books, board games, RPGs, minis and organized play tables.
*    *    *
https://www.twitch.tv/oabnormal
The Twitch site of Obsidian Abnormal. He streams all during the week, showing off his creations in real-time as he makes them. (Mature audiences). This is the artist who designed the cover of "The Widow Brigade". He produces a regular online comic, and is available for commissions! More than a few folks have enlisted him to draw their characters.
*    *    *

Grievance Global Gaming is a multi-game guild comprised of many truly gifted people, of whom I'm glad to have made friends. Whatever game you fancy, check out Grievance and join the fun!
*    *    *
Self-publishing made easy! (Unless you are a top publisher and are looking to sign a contract with me, than I'm switching to you…hint,hint.) Ease and low cost at which one can self-publish their writing.
*    *    *

Also a big supplier for your self-publishing and ebook needs. If you don't like Amazon, and want to be more available for local brick-and-mortar stores, choose Ingram.