Important Links
Behold, some of the most important vistas I seek when surveying the internet! I value the sites below as if they were all hidden treasures!
– – – – – – – – – – –
I use Square readers for my small business. Square allows small businesses to collect credit card payments without paying big-bank fees. I've seen lots of authors and small businesses using it.
"As an Amazon Associate I earn from qualifying purchases."
– – – – – – – – – – –

Check out the realm of Dhea Loral on Facebook! It's another way to keep up with updates and my blogs. I really appreciate likes and follows!
*   *   *

Be sure to follow me on Twitter as well!
*   *   *
My YouTube channel! This focuses on my love of video games. I have live-streaming as well as video playthroughs of good games. Subscribe!
*   *   *

My Twitch channel. Also focusing on my love of video games, I will be streaming gameplay on this channel. Follow me and have fun!
*   *   *

I have to thank the folks that host and designed my website! Check out October Skies and find out how good your home in the web can look!
*    *    *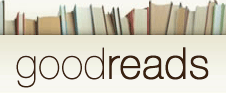 Find me on Goodreads as well! Check out my book list here, and put in a good word for me.
*    *    *
https://www.twitch.tv/oabnormal
The Twitch site of Obsidian Abnormal. He streams all during the week, showing off his creations in real-time as he makes them. (Mature audiences). This is the artist who designed the cover of "The Widow Brigade". He produces a regular online comic, and is available for commissions! More than a few folks have enlisted him to draw their characters.
*    *    *

Grievance Global Gaming is a multi-game guild comprised of many truly gifted people, of whom I'm glad to have made friends. Whatever game you fancy, check out Grievance and join the fun!
*   *   *

An extension of Grievance, GTGN is a place that gamers of all types can come explore what gaming has to offer. I write blogs and reviews here under the name "Thamin".
*  *  *

Self-publishing made easy! (Unless you are a top publisher and are looking to sign a contract with me, than I'm switching to you…hint,hint.) I've switched over to Createspace for the ease and low cost at which one can self-publish their writing.