I finally got to read my first critique on Amazon regarding Earthrin Stones 2: Trials of Faith, and it did not disappoint! It was a great positive review, and I couldn't have been more pleased.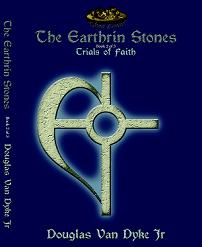 And I'll quote it here:
By Dr. Drev on November 24, 2015

Format: Paperback

The second in a great series. I can't praise this book enough. I stumbled upon the the first book and lucky I did after an arduous wait for this book to come out to see what has transpired for our hero's in the time since the first book and now. The character development and plot are superb I cannot wait for the next installment it this series.
I'm always so glad to hear such feedback. I'm still at work revising the third book in the series.
Hopefully you'll check out this series if you haven't started on it yet!