I've been tracking the sales of books and just counted up some great news. The revised release of Inheritance of a Sword and a Path hit the sale of it's 1,000th copy on Oct 9th. This is much better than sales during the 1st edition release. The overall reception on Amazon reviews has been pretty good too. These sales have been worldwide as well! I've sold quite a number in Australia and Japan!
I'm really beside myself with its popularity. Oh, we're still a long ways of from 'best seller' status, but that's still a bigger number of sales than I had considered realistic. Over 99% of those books went out on Kindle. I'd love to take this moment to remind folks that if they buy a printed version on Amazon, a kindle version comes free. A 2-for-1 deal if you wanted to gift the printed edition to someone.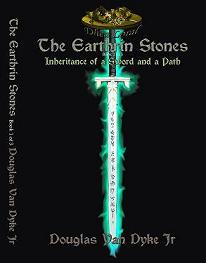 Thank you all for your patronage and giving this new author a shot. Don't forget, the revised sequel, Trials of Faith, is also back on Amazon for your enjoyment. Thank you for walking the paths of Dhea Loral with me.