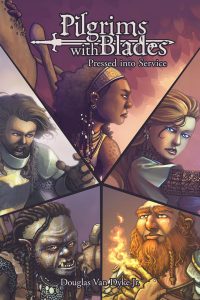 Pilgrims with Blades (Click for a larger picture) I was overjoyed to see the first review hit Amazon for Pilgrims with Blades: Pressed into Service. 5 stars! I knew a lot of folks were impressed by it, but an author needs to see folks give a thumbs up in their public reviews. Many thanks to the reader for giving me this boost. Ok, I feel like getting in more writing right now… Link to Amazon
...
Comments Off

on 1st Review in for Pilgrims with Blades – 5 Star Debut!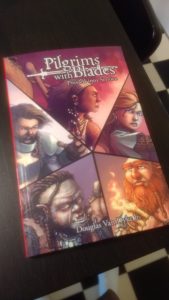 The first copies of Pilgrims with Blades: A01 Pressed into Service have arrived! For those who have anxiously been waiting for that next read, I have it! The debut novel in the Pilgrims with Blades series, Pressed into Service, is now available! (I beat my October deadline!) Notice its home page has been moved to the published section. For those of you who live near me in the Twin Cities, Minnesota
...
Comments Off

on Pilgrims with Blades now Available!