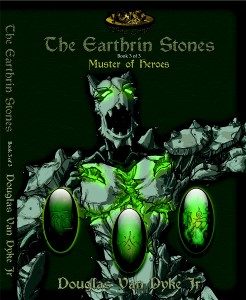 "The Earthrin Stones 3 of 3: Muster of Heroes", is now available in all formats and online stores. I had previously announced the Kindle version when it was immediately available. Now, the paperback version is listed on both Amazon.com and CreateSpace sites. This is the epic conclusion to my largest project. The revision features just a few added or altered scenes compared to the original.
...
Comments Off

on "Muster of Heroes" Now Available!
Hello fans! Just a few updates on my book-related projects. As some may have noticed, ads for The Widow Brigade have been popping up on Facebook.  I really believe what folks have been telling me, that this is the book that will make me famous. I have to thank numerous people world-wide that have been giving the ad a like! Of course, I love it even better when those likes turn into book purchases.
...
Comments Off

on Updates on Some Book Projects